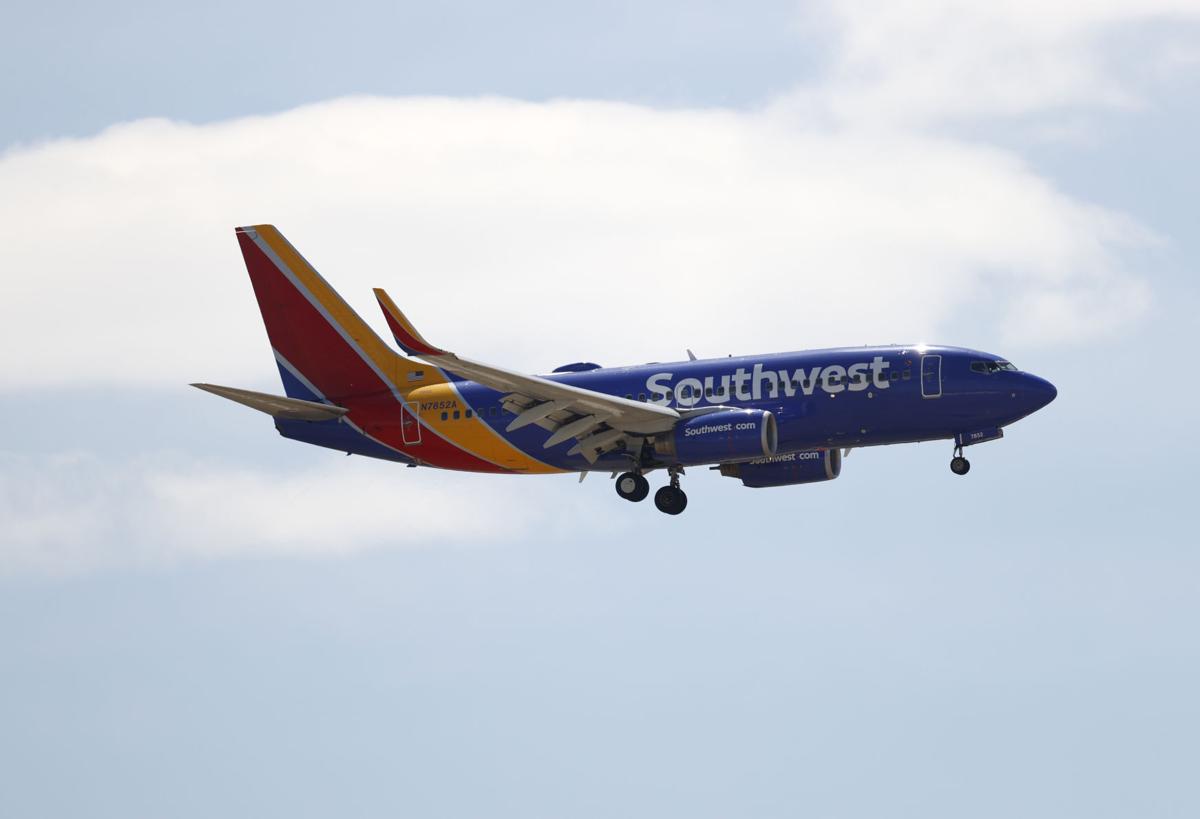 Before Thursday, Southwest Airlines offered service at 120 airports across the U.S.
Syracuse Hancock International Airport is the 121st.
The low-cost carrier will begin flying out of central New York this fall. Southwest will offer flights between Syracuse and Baltimore-Washington International Airport, with the first arrivals and departures scheduled for Nov. 14.
Southwest will also offer nonstop service between Syracuse and Orlando on select Saturdays during the fall and winter months.
"Our latest destination in the Finger Lakes region of upstate New York not only allows New Yorkers easier access to our growing network, but brings the offerings of upstate New York to our existing customers," said Andrew Watterson, chief commercial officer and executive vice president of Southwest Airlines.
There was a hint of progress in talks to bring Southwest to the Syracuse area when Senate Majority Leader Chuck Schumer revealed he had a phone call with Gary Kelly, the airline's CEO. Schumer, D-N.Y., said he told Kelly that it would be a win-win if Southwest offered flights into and out of Syracuse airport.
Jason Terreri, executive director of Syracuse Hancock International Airport, said in a phone interview with The Citizen that there are have discussions with Southwest "for a very long time." When he spoke at a Wednesday Morning Roundtable event in Auburn before the pandemic, he mentioned that one of the more common questions they receive is whether the airport will add Southwest as one of its carriers.
Attracting Southwest to Syracuse wasn't a pipe dream. Terreri said airport representatives visited the company's headquarters, there were other in-person meetings and many phone calls.
What the airport had to do, according to Terreri, is make a business case to Southwest.
"For this announcement now, I think one of the deciding factors is that we're coming out of a pandemic, this market is really growing and, from a data position and a financial position, this airport is really set up well to fit into the Southwest strategy," Terreri said. He added that the airport nearly landed Southwest in 2020, but the COVID-19 pandemic delayed those plans.
Central New York's elected leaders celebrated the announcement. Schumer credited efforts, including federal funding he secured, to improve the airport and make it a more attractive option for Southwest. Syracuse Mayor Ben Walsh recalled meetings during which they "spoke with passion about the future of this community" while encouraging the airline to offer flights at the airport.
U.S. Rep. John Katko said Syracuse and the central New York region will be a viable market for Southwest.
Business leaders highlighted the benefits for the region's economy. Rob Simpson, president of CenterState CEO, said the flights between Syracuse and BWI are important for those who work in the defense industry. Terreri confirmed that it's one of the most requested routes by businesses because of the defense contractors and unmanned aerial systems work in central New York.
With Southwest flying between Syracuse and BWI, Terreri said it's the first time the airport has offered low-cost service to the Washington, D.C. metro area.
"This is a game-changer for central New York," Simpson said.
For Terreri, Southwest's arrival in Syracuse is confirmation that their strategy for the airport is paying off. He explained that they've been trying to change the airport's reputation of being a high-cost airport and making it a cost-competitive airport.
To make that happen, they had to make changes. He generally described efficiencies the airport adopted that helped lower operating costs for airlines. That, he thinks, made the airport a more attractive option for Southwest.
Southwest will be offering flights to and from BWI at first, but Terreri expects the relationship to grow over time.
"We do see this as a scalable operation and we have talked to the airline about that as well," he said.
Politics reporter Robert Harding can be reached at (315) 282-2220 or robert.harding@lee.net. Follow him on Twitter @robertharding.