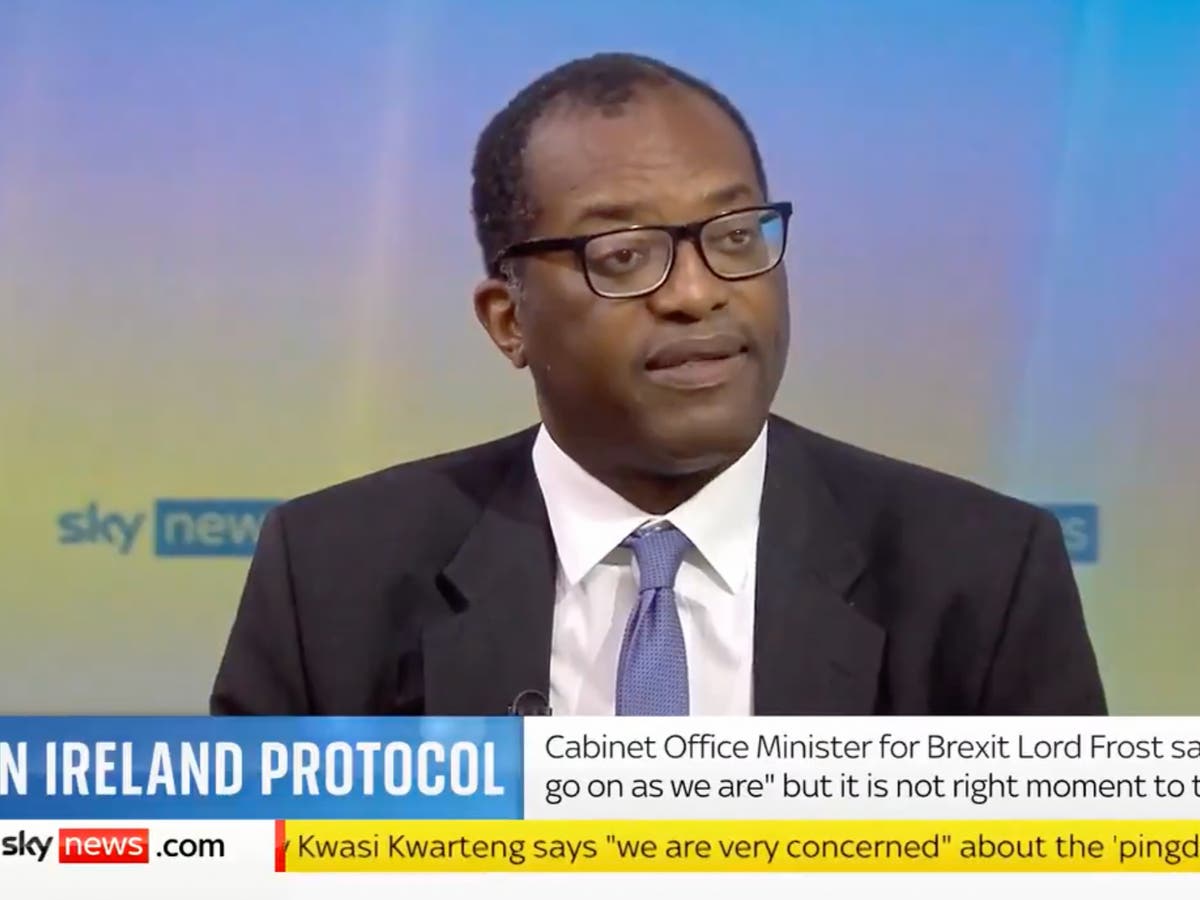 Priti Patel accused of 'troubling' refusal to accept border policy failed, despite spread of Delta variant
Business secretary Kwasi Kwarteng appears to have conceded that ministers did not know the full extent of what the Northern Ireland Protocol would, or could, mean for the island of Ireland until after Britain had already left the EU.
"Obviously nobody had any idea the actual effects of [the Protocol] until we left the EU," he told Sky News earlier, adding the government had since "looked at it" and wanted to make amends. But presenter Kay Burley refuted this point. "When you said 'nobody knew', am I not right in saying that at least three previous prime ministers warned that this would happen?" she asked.
The Cabinet minister, correcting himself, said he meant to say "nobody could guarantee it would happen". He went on to blame the European bloc for being "inflexible".
Meanwhile, ministers will today announce a consultation into what slashing red tape inherited during Britain's time as an EU member will look like. Brexit minister David Frost, who negotiated the Withdrawal Agreement, said the proposals marked the "first time in a generation" that British politicians were "free to implement rules that put the UK first".